Welcome!
Thank you for your coming to INHP's virtual Community Breakfast. The event aired at 9 a.m., Oct. 2, and is now available to view on demand below.
---
PROGRAM
WELCOME AND INTRODUCTIONS
Brandi Davis-Handy
Chief Marketing and Communications Officer, Project Lead the Way
INHP PRESIDENT AND CEO REMARKS + FAMILY STORY
Moira Carlstedt
BOARD CHAIR REMARKS
Dr. Robert Manuel
President, University of Indianapolis
CITY OF INDIANAPOLIS REMARKS
Mayor Joe Hogsett
KEYNOTE ADDRESS + CLIENT FEATURE
INHP staff; see sidebar for additional information
---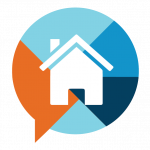 Did you participate in our keynote address? 
During the event, we played a live game of "Higher or Lower" with attendees, walking them through our data on the state of affordable housing locally. 
Results are below!
Support INHP's mission.
Visit INHP.org/give to support our people- and place-based mission. Thank you for your generosity.
The full program begins at 14:40. If you are experiencing playback problems, click this link for direct access to the video.
"HIGHER OR LOWER" RESULTS:
Is the shortage of affordable housing higher or lower than 100,000? 

AUDIENCE RESULTS:

Higher:

 

78% | 

Lower: 22%

ANSWER: 

Higher -

 115,380 
Can a typical family with a low to moderate-income in Marion County afford a mortgage higher or lower than $150,000?

AUDIENCE RESULTS: 

Higher: 6% |

 

Lower: 94% 

ANSWER: 

Lower - 

$140,000 tends to be in the upper limit 
Is the number of sites INHP been able to acquire along high-frequency transit routes since the launch of the Equitable Transit-Oriented Development program in 2018 higher or lower than 20?

AUDIENCE RESULTS: 

Higher: 74% |

 

Lower: 26%

ANSWER: 

Lower -

 10 properties
Is the percentage of residents making more than a moderate income and buying down higher or lower than 25%?

AUDIENCE RESULTS:

Higher: 64% |

 Lower: 36%

ANSWER: 

Higher - 

42% of residents are buying down
Without a pandemic, can we expect the number of potential evictions in Marion County annually to be higher or lower than 8,500?

AUDIENCE RESULTS: 

Higher: 78% |

 

Lower: 22%

ANSWER: 

Higher -

 9,800 households will face evictions each year