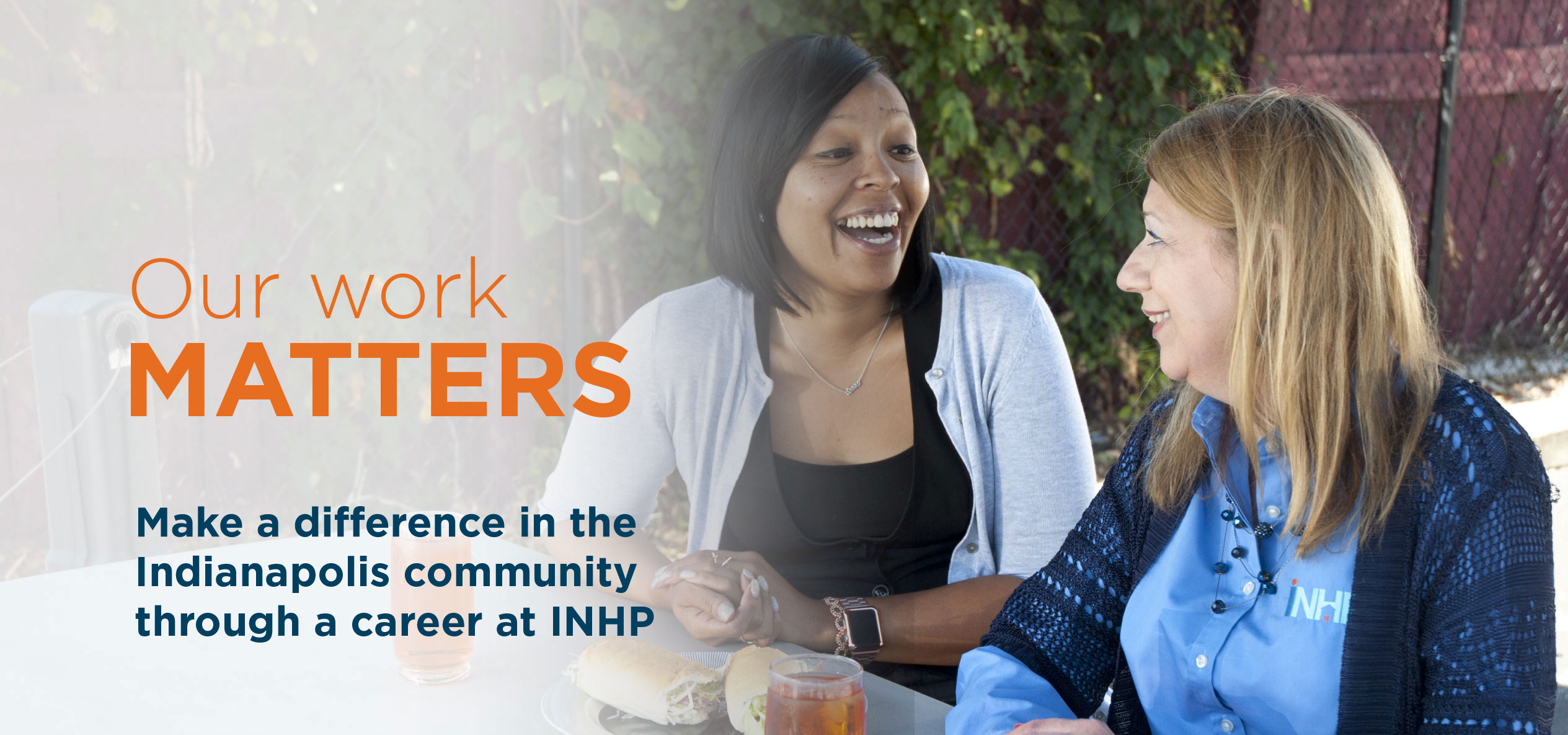 INHP offers a comprehensive benefits package which includes (but is not limited to) the following:
Insurance options including medical, dental and vision plans
Company-paid life insurance benefits
Company-paid short-term and long-term disability insurance
Health care and dependent care flexible spending accounts or a Health Savings Account
INHP offers a comprehensive package which includes (but is not limited to) the following:
Competitive base salary
Opportunity to participate in 403(b) retirement program with company contributed percentage
Benefit election options to meet your individual needs
INHP offers a comprehensive benefits package which includes (but is not limited to) the following:
Company-paid life insurance benefits
Paid time off (including vacation and sick time), paid holidays and paid winter break
Employee and wellness committee sponsored activities
Access to Employee Assistance Program (EAP)
Current job opportunities
Mortgage Lending Sales Manager — The purpose of this position will be to manage home purchase and home repair lending production for a team of mortgage loan originators and support staff in accordance with INHP core values and oversee business development activity for the market.
The incumbent will work to grow, retain, and develop an effective sales force to cover the geography of the market, and drives productivity through sales initiatives and leveraging marketing tactics. Likewise, the incumbent will maximize opportunities for lending production by collaborating with internal departments and external business partners (i.e. realtors, builders, CDCs, anchor institutions, etc.) to establish short and long-term sales strategies. In addition, this position will be required to meet personal production goals established by the vice president of single family lending, and is responsible for monitoring INHP's overall loan application/lending lead pipeline in accordance with INHP's lending goals, ensuring regulatory compliance, and managing lending activities to align with customer experience expectations.
All interested candidates should apply here.
Marketing Communications Associate — This position is an integral part of the marketing communications team, responsible for the implementation and evaluation of INHP's business-to-consumer (B2C) and business-to-business (B2B) marketing communications plans aimed at influencing brand perception and generating leads. The marketing communications associate also applies their integrated communications expertise to help INHP's advancement department achieve donor acquisition, engagement and retention goals.
The ideal candidate will work collaboratively with the team to support internal communications initiatives; conceive and execute email marketing campaigns; write clear and concise content across all channels for internal and external audiences; and help develop communications tactics such as press releases, collateral materials, advertisements and presentations. The individual also will be the day-to-day contact for INHP's annual media buy, working with consultant team(s) to develop and implement a robust plan that is strategic, responsive and ultimately supports lead generation goals. Working in concert with other members of the marketing communications team, he/she will develop strategies that leverage all communications channels in support of community outreach/event marketing initiatives and sponsorship programs.
All interested candidates should apply here.
INHP is an equal opportunity employer: disability/veteran.