GETTING STARTED WITH INHP
Every homeownership journey is unique. We're here to help you become and remain a successful homeowner, and we start by understanding more about you.
WHICH OPTION DESCRIBES YOUR SITUATION?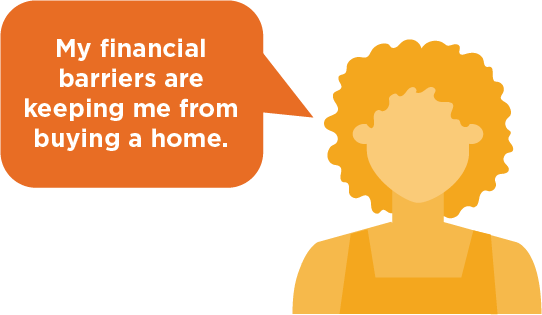 Learn how INHP can help you unlock the door to homeownership. 
From budgeting and managing your credit to understanding what you can afford, INHP will help you prepare for homeownership. Here's what to expect when you get started with INHP's classes and advising:
1. GET STARTED ONLINE
To participate in an INHP advising program, first complete an assessment. An assessment includes a credit report, and the cost is $45 for an individual report and $50 for a joint report.
2. ATTEND AN ASSESSMENT
After you complete the online portion of the assessment, an INHP advisor will pull a tri-merge credit report and analyze your credit history.
3. UNDERSTAND YOUR OPTIONS
Based on your financial situation, your INHP advisor will provide recommendations for your next steps. You may join our Homebuyer Preparation Program or be referred to our Lending team or another community partner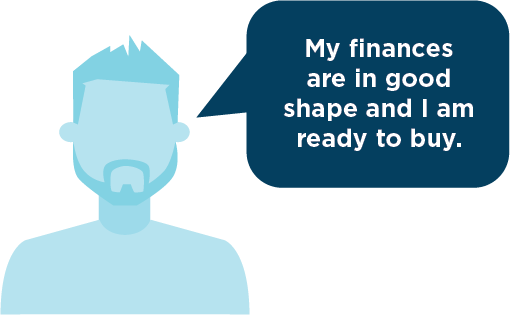 Learn how INHP can help you explore your mortgage options.
From pre-qualification to applying for a home loan, INHP will help you every step of the way. Here's what to expect when you get started with INHP's home loan program:
1. PROVIDE DOCUMENTATION
INHP's lending team will check your bank statements, pay stubs, tax returns and more to determine if your finances are ready to make a home purchase.
2. GET PRE-QUALIFIED
If your finances are in order, you will get pre-qualified, either through INHP as the lender or through one of INHP's partnering lenders who offer additional mortgage options exclusively for INHP clients.
3. CHOOSE A MORTGAGE
INHP's lending team will give you unbiased advice and will help you decide what type of mortgage might be best for you and your financial situation — with no pressure.
4. CHOOSE A HOME
Work with a real estate agent to find a home that meets your needs and budget. Then, your real estate agent will help you make an offer on the home and negotiate a purchase price.
5. CLOSE ON YOUR MORTGAGE
Once you and the seller reach an agreement, you'll be on your way to completing your home purchase.