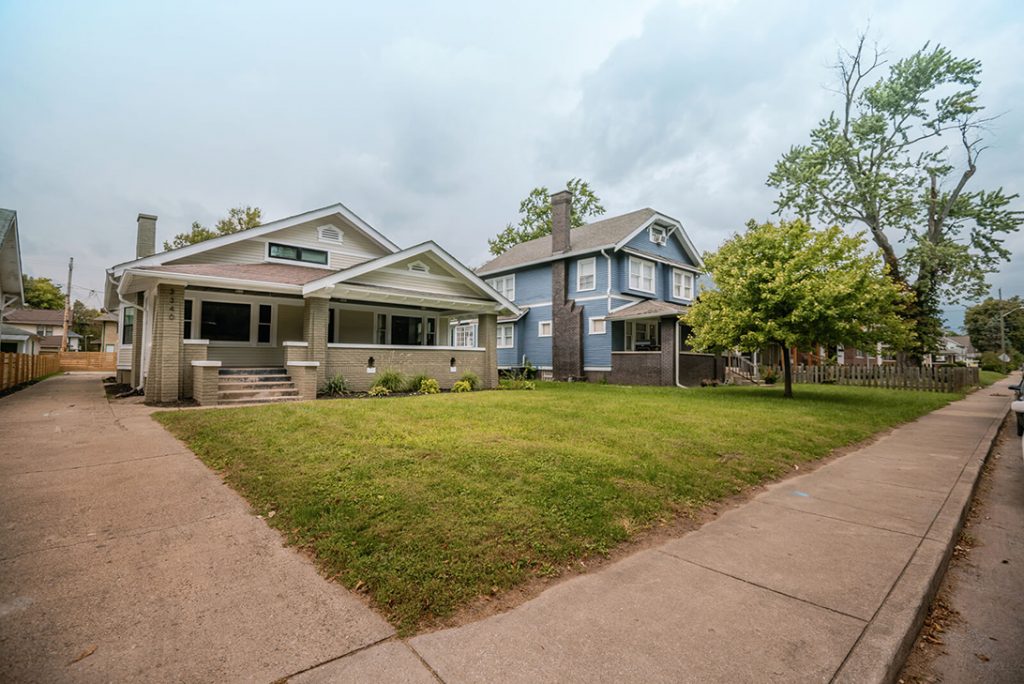 INHP selects nine local nonprofits to receive funding for neighborhood revitalization efforts
$900,000 to be awarded across Indianapolis
INDIANAPOLIS – The Indianapolis Neighborhood Housing Partnership® (INHP) Board of Directors is pleased to announce nine local organizations will receive grant funds. With the funds, these neighborhood-serving organizations can continue their focus on affordable housing preservation and development, and collaboration to enhance the supply of affordable housing through homeownership, owner-occupied repair and rental projects. This year, $900,000 will be distributed through the program – the Indianapolis Neighborhood Development Initiative (INDI) – to the following grantees:
Community Action of Greater Indianapolis (CAGI)
Mapleton-Fall Creek Development Corporation
Martindale-Brightwood Community Development Corporation
Near Eastside Collaborative Partnership (Near East Area Renewal, Englewood Community Development Corporation, John Boner Neighborhood Centers)
Near North Development Corporation
Partners in Housing
Southeast Neighborhood Development
"With rising interest rates and the low supply of affordable homes, it's important we continue to focus on developing innovative affordable housing solutions for our city," said Gina Miller, president and CEO of INHP. "Through the INDI grant program, we have the opportunity to provide support directly to community-based organizations as they work towards providing affordable housing options."
The INDI grant criteria included the following:
Community need: Address an affordable housing challenge.
Impact: Emphasis on substantive affordable housing production or preservation.
Leverage:  Ability of the applicant to attract other capital sources to support their housing activities.
Partnerships: Level of engagement in city initiatives and/or other partnerships that achieve neighborhood benefit.
Since 1999 through the support of Lilly Endowment Inc., INHP has provided more than $27.8 million in Indianapolis Neighborhood Development Initiative grant funds to community-based organizations. This competitive application process was open to all nonprofit organizations creating or preserving affordable, sustainable housing opportunities in Marion County.
###