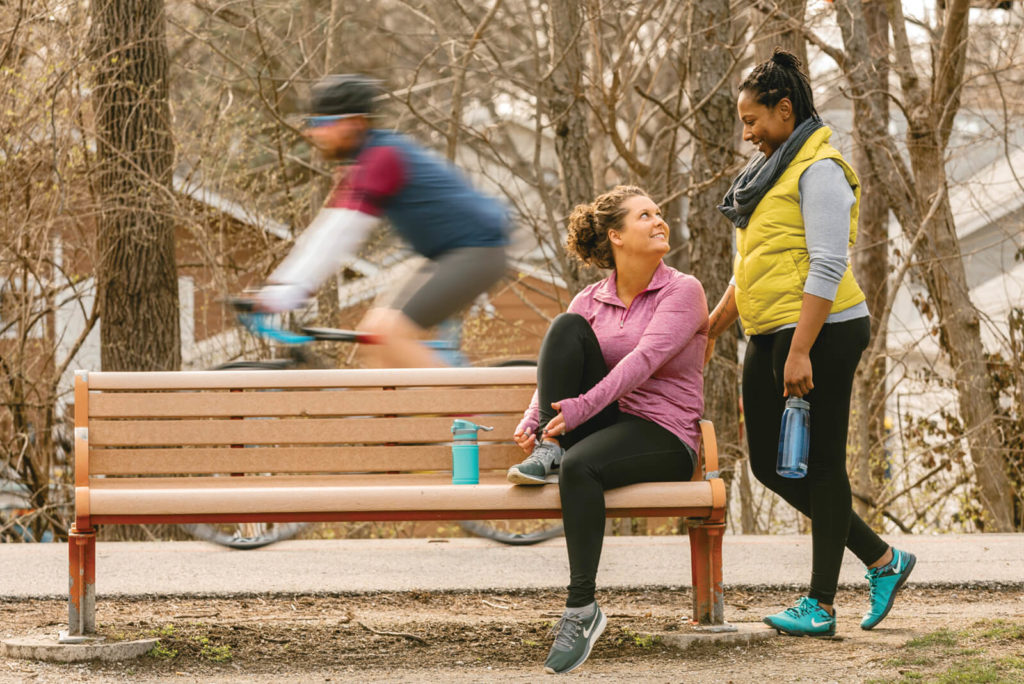 $500,000 grant from JPMorgan Chase advances transit initiatives
The Indianapolis Neighborhood Housing Partnership® (INHP) is pleased to announce a $500,000 grant from JPMorgan Chase to enable the creation of an innovative equitable transit-oriented development (ETOD) fund.
"The ETOD fund puts a deliberate focus on the availability of affordable housing near transit, especially as IndyGo's bus rapid transit lines transform Indianapolis," said Moira Carlstedt, president and CEO of INHP. "We believe everyone should have equal opportunity to live in a neighborhood with easy access to employment, health care, child care, education, food and support services. With Chase's invaluable partnership, we look forward to leading this effort."
The JPMorgan Chase grant will allow INHP to take the first steps toward activating the ETOD fund, which will include additional private- and public-sector support. Through the fund, INHP aims to:
Preserve or cause the development of 1,000 affordable housing units within a quarter-mile of a transit line, consistent with the neighborhoods' priorities
Enable equitable access to jobs, education and healthcare
Prevent gentrification
"JPMorgan Chase is delighted to be a philanthropic partner to activate the fund, which will bring positive, equitable development for Indianapolis and Marion County now and into the future," said Al Smith, chairman of JPMorgan Chase Indiana. "We are proud to support this innovative affordable housing strategy that will make Indianapolis a model for others to follow."
Recent studies show moderate-income families spend nearly 60 percent of their income on housing and transportation. Through ETOD, INHP can promote choice and affordability in housing while also providing affordable access to jobs, education, healthcare, food and cultural amenities – all the ingredients needed for economic mobility. The program will also promote the development of a vibrant local economy by supporting density, which is a key factor in area business growth.
INHP and JPMorgan Chase have maintained a nearly 30-year partnership to support and empower working families on their homeownership journeys and be a catalyst for Marion County neighborhood redevelopment.