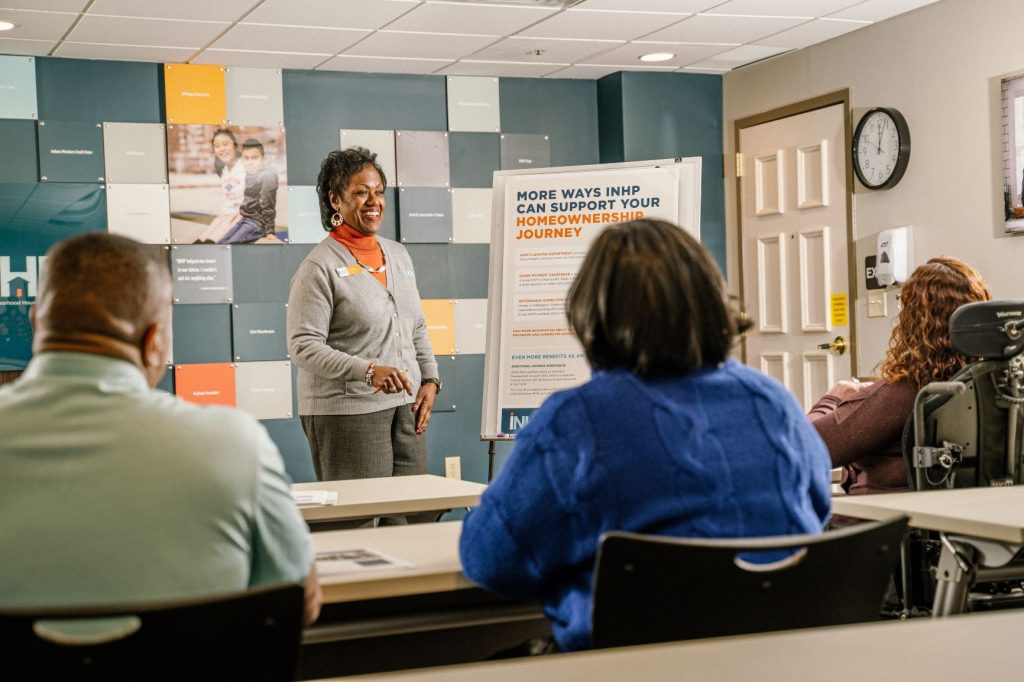 This weekend only! INHP's Homebuyer Education Class is FREE to attend
It's National Financial Literacy Month, so we're offering April 8's in-person Homebuyer Education (HBE) class for free!
HBE offers a full day of homebuyer prep that provides the practical knowledge you need to buy a home. Whether you're planning to purchase a home now or preparing for the future, this class will answer your homebuying questions and prepare you to be a successful homeowner.
During the class, an INHP homeownership advisor will walk you through each step to prepare for homeownership. You'll learn about topics such as:
Budgeting and credit –guidance on understanding your expenses and how your credit worthiness is factored
The mortgage process – the necessary steps from pre-qualification to mortgage loan closing
Shopping for a home – a review of how to work with a real estate agent and the all-important purchase agreement
After you close – Home maintenance and investing in your neighborhood
Register today to take advantage of the FREE April HBE class. You'll definitely want this as your next step in your homeownership journey.