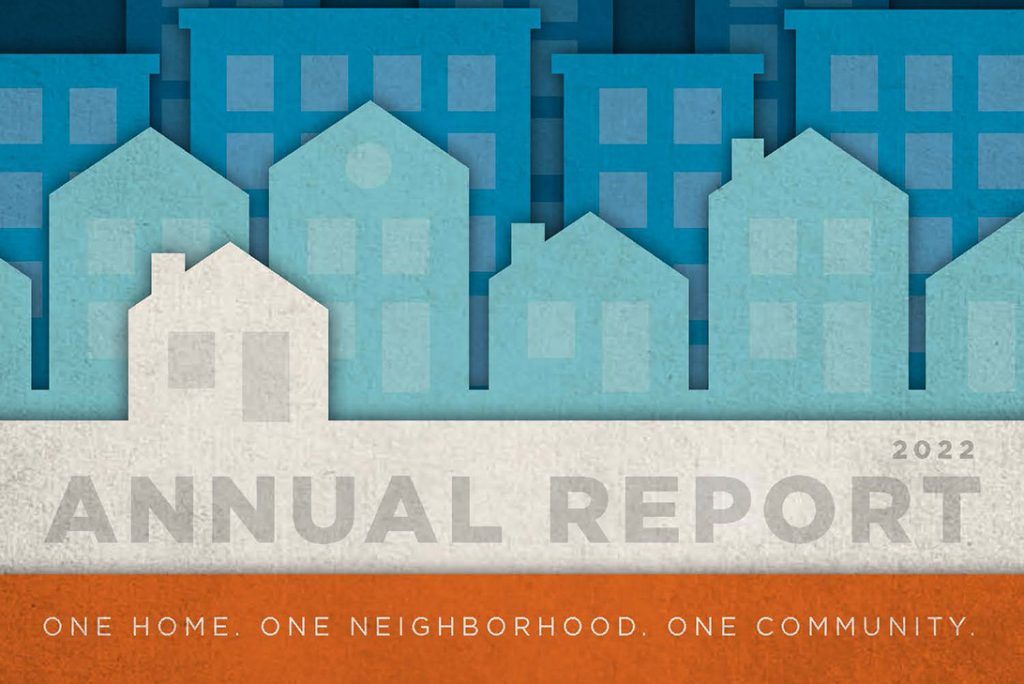 Read INHP's 2022 Annual Report and learn about our affordable housing solutions
June 2023 has been a special time at INHP. INHP turned 35. It's National Homeownership Month. And, we hosted our annual Community Breakfast to celebrate the hard work of our clients and the partnerships that help make what we do possible.
We are also pleased to share our 2022 Annual Report, which was published this month. The report is now available in print and on our website.
In the 2022 report, we highlighted many of the creative and innovative solutions we offer that provide opportunity, access and choice in housing for people and neighborhoods of Marion County. INHP solutions have impacted people like Edwin, a Nicaragua native who was referred to INHP through La Plaza and is currently participating in three of our housing solutions that support economic mobility. The report also features:
Solutions for consumers
Solutions that advance housing stability
Solutions for the community
Solutions that further diversity and equitable opportunity
Solutions through policy
Read INHP's 2022 Annual Report here.