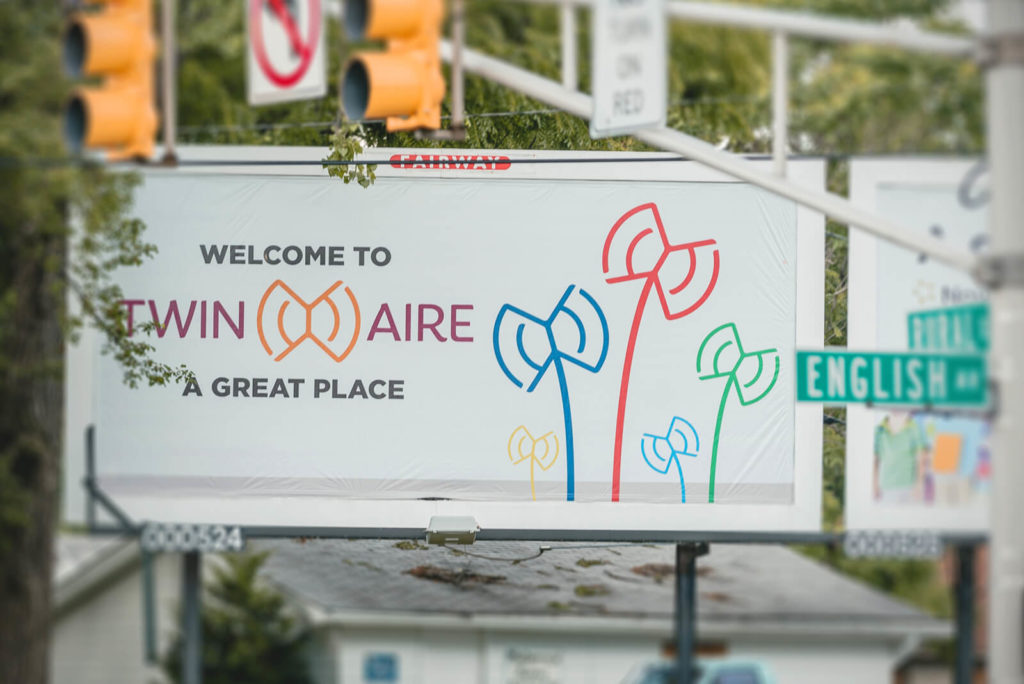 JPMorgan Chase & Co. awards $240,000 grant to the Indianapolis Neighborhood Housing Partnership
INDIANAPOLIS [October 12, 2016] The Indianapolis Neighborhood Housing Partnership (INHP) has received a $240,000 grant from JPMorgan Chase to support its mission to provide homeownership education, financial and mortgage advising, and home lending programs to low- and moderate-income families living and working in three Indianapolis Great Places neighborhoods. The gift represents JPMorgan Chase's dedication to building collaborative relationships with community partners to support community development.
"INHP's work supports our desire to help individuals acquire the knowledge, skills and tools needed to promote financial security, which creates greater financial stability, improved economic opportunity, and stronger communities," said Al Smith, managing director and chairman of Chase in Indiana.
The Chase gift will support INHP's goals of providing families with financial literacy and homeownership education classes; preparing families to qualify for mortgage financing through one-on-one homeownership advising; providing families access to lending products so they can purchase a home; and providing families home rehabilitation support and products so they can repair their current home. Grant funds also will be used to engage community partners in community development activities.
"Homeownership is an essential component to creating a vibrant community. INHP is honored to receive this award from Chase because it ensures that families are well educated and prepared for long-term, successful homeownership. Successful homeowners make stronger communities," said Moira Carlstedt, INHP's president.
Families who complete INHP's program become seeds for neighborhood stability and growth, which contribute to a stronger Indianapolis community. In 2015, more than 1,300 individuals received home ownership education with nearly 2,500 certificates awarded.
Great Places 2020 is a visionary community development partnership between the City of Indianapolis, United Way of Central Indiana, LISC, Indy Chamber, Keep Indianapolis Beautiful and INHP aimed at strategically transforming three Indianapolis neighborhoods – Englewood Village, Maple Crossing and River West – into dynamic centers of culture, commerce, and community. Great Places 2020 strives to create a healthy city and region, which requires robust diversity in housing and neighborhood options, including retaining neighborhood village authenticity.
In the United States, Chase invests in affordable housing opportunities that connect low- and-moderate-income people to economic opportunity. The firm supports program models that focus on reducing the cost of housing, improving the quality and safety of homes, preparing families for the costs and responsibilities of homeownership, and helping communities thrive.
About INHP
Established in 1988, the Indianapolis Neighborhood Housing Partnership (INHP) is the leading nonprofit homeownership resource in Marion County, Indiana, dedicated to neighborhood revitalization, and helping working families and individuals become and remain long-term, successful homeowners. INHP is a Community Development Financial Institution (CDFI) and partners with dozens of local, state and federal government agencies, community organizations, civic groups, banks and lending institutions, and corporations to achieve its mission. INHP offers U.S. Department of Housing and Urban Development (HUD) certified pre-purchase homeownership education, and financial and mortgage advising. The nonprofit also offers affordable mortgage, refinancing and home improvement loan options. INHP has empowered thousands of homeowners to sustain their investment in their homes, ultimately helping to strengthen and encourage the growth of vibrant Indianapolis neighborhoods. For information, visit inhp.org or call 317-610-HOME.
About JPMorgan Chase & Co.
JPMorgan Chase & Co. believes the firm has a fundamental responsibility to help their clients and their communities navigate a complex global economy and address their economic and social challenges. The firm uses its strength, global reach, expertise, relationships, and access to capital to make a positive impact in cities around the world. In 2015, the firm and its Foundation gave more than $200 million to thousands of nonprofit organizations across 47 U.S. states, the District of Columbia, and 43 countries. More than 47,000 employees provided 310,000 hours of volunteer service in local communities around the globe. JPMorgan Chase works with community partners to create pathways to opportunity by supporting workforce development, financial capability, small business development and community development in the regions where they do business. For more information, visit jpmorganchase.com.