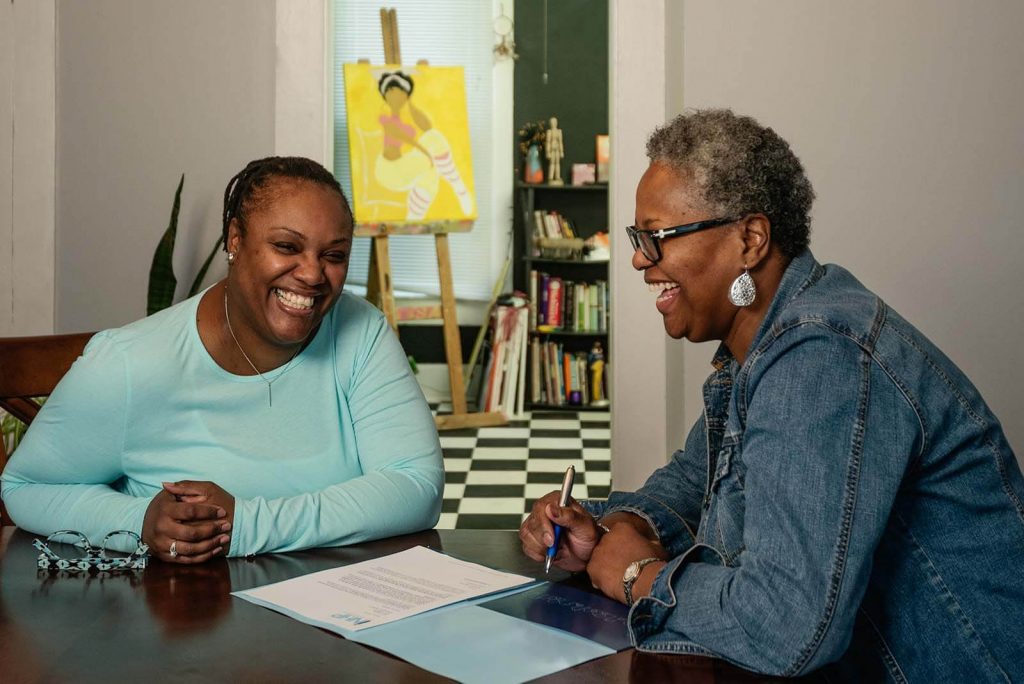 Has your path to homeownership inspired friends and family? Help them start their own journey through INHP's homebuyer education classes.
Do you remember when you bought your home, the joy of knowing "you did it!"? If your journey to homeownership has inspired friends and family who share the same dream, let them know about INHP's homebuyer education courses. And let them know class fees will be waived through December 31, 2023:
"Dollars & Sense" teaches tools to manage daily finances, increase savings, analyze spending, and build a budget that can help set you on the right path towards buying your home.
"Understanding Credit" offers concrete steps that may help you improve your credit score, including the basics on how to read and review a credit report and better understand what's on yours.
"Successful Renting" compares renting and buying, including security deposits, leases and the rights and responsibilities of tenants and landlords.
Additionally, "Homebuyer Education" is a full-day course which takes a deeper dive into the homebuying process from credit to home insurance to shopping for a home, home inspection, and preparing for closing. This class is available online for $75.
At INHP, we've been helping our neighbors achieve that goal for 35 years by building homebuyers' knowledge and tools through the homebuying journey. Last year, nearly 1300 families successfully completed our education programs, and 149 went on to successfully apply for a mortgage loan through our programs. We continue to hear from proud alumni who are enjoying their homes after many years, and we hope you'll encourage someone who's considering the possibilities of homeownership to join us.
And remind them: It doesn't take a commitment to get started, it only takes a question: "Is it possible?"