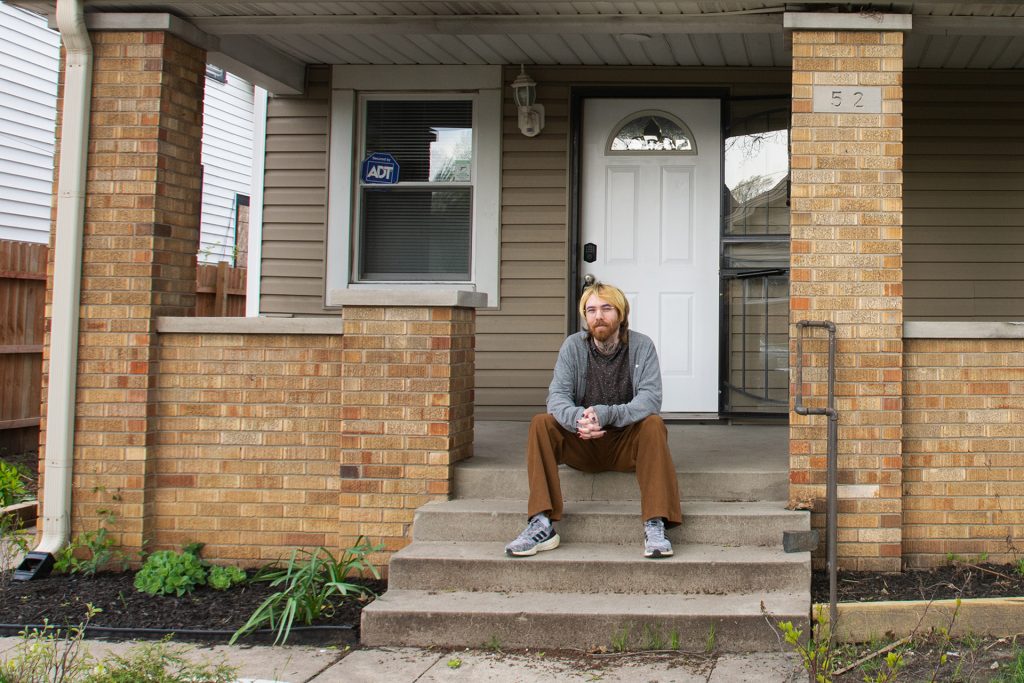 INHP closes on first Bridge to Homeownership home
INHP has always helped people find their path to homeownership with one-on-one advising and single-family lending programs. For client Skyler, we helped to build a bridge. 
Skyler participates in Southeast Community Services' (SECS) Twin Aire Promise program, which leverages INHP's new Bridge to Homeownership to help its clients stabilize their housing situation as they work to achieve greater economic mobility. In 2015, Skyler experienced homelessness and a friend connected him to a career counselor at SECS. Now, Skyler works as a compliance analyst. And, with the assistance of INHP, he's on his way to purchasing his first home. 
Bridge to Homeownership allows eligible participants, like Skyler, the ability to shop for an affordable home in Marion County and rent it from INHP for up to 25 months. INHP will set aside a portion of Skyler's rent payment as a down payment for the home as long as he stays in good standing with SECS and INHP throughout the rental period. After 25 months, Skyler may buy the home and use the saved down payment toward closing costs. 
"Honestly, it's just awesome to have something to call mine. I know that comes with a lot of responsibilities, and I'm actually kind of excited to take on some of those," said Skyler. 
Through this opportunity, he was able to move into a near east side home in April 2022 and begin his rental period. He's thankful to have the opportunity to live in a walkable neighborhood with Fountain Square and Irvington just a short bike ride away. 
INHP's Bridge to Homeownership exists as part of the Enhancing Opportunity in Indianapolis initiative, funded by Lilly Endowment Inc. Through this initiative, we partnered with seven organizations* to support their respective economic mobility programming with three housing solutions for their clients. Like Bridge to Homeownership, each program provides housing support for individuals and families so they can keep their focus on job skills, training and education. 
Other INHP programs offered through Enhancing Opportunity in Indianapolis include:
Rental Bridge: provides a monthly rental stipend to eligible participants so they can prioritize their focus on succeeding in their respective partner's economic mobility program
Matched Savings Account: offers access to a special savings account in which INHP will match clients' savings 3-to-1, up to $1,200 per year 
We're grateful for the support from Lilly Endowment Inc. that allows us to build on our services and provide more opportunities for stable housing for people like Skyler. We look forward to the growth of these partner programs and providing affordable rental housing and homeownership to individuals and families in Marion County. 
*Eastern Star Church, Englewood Community Development Corporation, Goodwill of Central and Southern Indiana, HVAF of Indiana, IU Health Foundation, La Plaza, Southeast Community Services