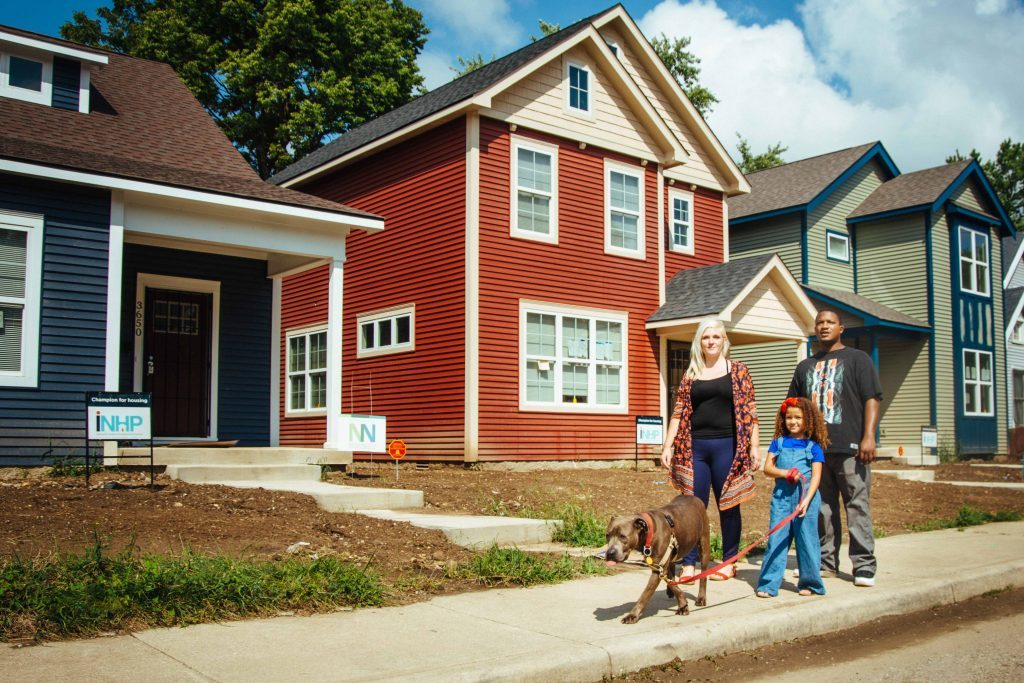 INHP funds construction of 29 new affordable homes in Indianapolis
INDIANAPOLIS (Sept. 18, 2018) – The Indianapolis Neighborhood Housing Partnership is fulfilling its goal of catalyzing change in Indianapolis neighborhoods.
Earlier this year, the 30-year-old nonprofit brought Marion County a new way to fund single-family housing and neighborhood revitalization. Today, INHP has deployed more than $4.5 million to create 29 affordable homes in three Indianapolis neighborhoods, some of which haven't experienced new home construction in decades.
Seven of the new homes have been purchased already. With an average price tag of approximately $144,000, the homes address the shortage of affordable housing for low- to moderate-income people. House styles vary, including a mix of rehabbed and new construction homes, and are located within the Crown Hill, Riverside and St. Clair Place neighborhoods.
As an innovator and champion for affordable housing development, INHP is one of a few entities across the U.S. that used the federal New Markets Tax Credit (NMTC) program* to help provide the financing needed to construct affordable homes.
The NMTC program is one of the ways INHP is fulfilling its vision to create safe, decent affordable housing and turn neighborhood liabilities—abandoned properties that are detrimental to a street, block, or neighborhood—into assets. The effort also helps realize Indianapolis Mayor Joe Hogsett's goal to transform 2,000 abandoned houses throughout the city into viable community assets.
To learn more about how INHP is championing affordable housing and quality of life in Indianapolis, visit INHP.org/mission-and-impact.
*Through a competitive process, the federal government awards tax credit allocations to community development entities. INHP received its NMTC financing from the Housing Partnership Network (HPN), the community development entity of which INHP is a member. Smith NMTC Associates served as consultant, leveraging their strategy – to use NMTCs as a source of funding for affordable single family homeownership.