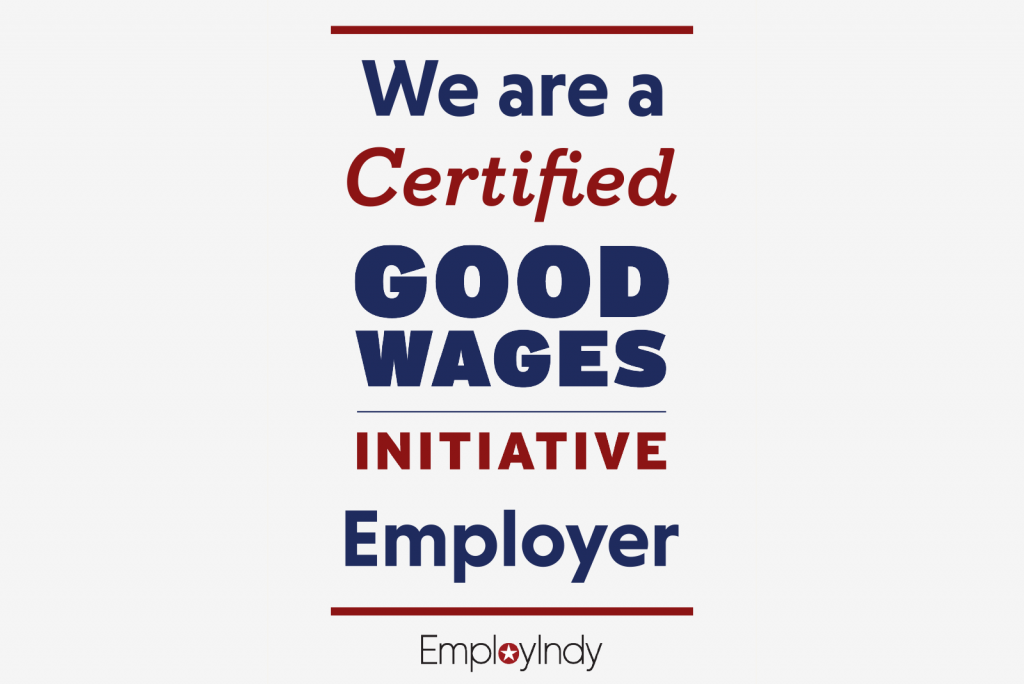 INHP named a Certified Good Wages employer
INDIANAPOLIS (Jan. 17, 2023) – The Indianapolis Neighborhood Housing Partnership® (INHP) is proud to announce that we are a Certified Good Wages Initiative Employer of Choice. Overseen by EmployIndy, the Good Wages Initiative (GWI) recognizes employers who pay a sustainable wage of $18 per hour and offer health benefits to full-time employees. 
"Paying good wages and providing employer-sponsored health insurance provides businesses with critical advantages in today's labor market, from reductions in turnover to increased productivity," says Marie Mackintosh, EmployIndy's chief strategy officer. "Employees experience reduced financial stress and improved health outcomes while the community benefits through increased buying power and overall job growth. INHP is setting themselves apart by publicly stating their commitment to ensuring Indianapolis has a vibrant economy that is good for businesses, good for workers, and good for the community."
With Indianapolis' competitive job market, INHP recognizes the importance of supporting both current and future employees. INHP believes that when businesses invest in its employees, their quality of life inside and outside the workplace is positively impacted.
"Being a Good Wages Initiative employer means that we have a mission of improving our community – starting with our employees. We are proud to be part of a group of like-minded businesses that are working together to make a difference in Indianapolis," said Gina Miller, INHP President and CEO.
The Good Wages Initiative is a branch of EmployIndy's Choice Employers program. This program is focused on supporting employers who value Indianapolis workforce ecosystem growth, both within the workplace and in the Indianapolis community as a whole. Find out more information today at https://employindy.org/goodwages/
###