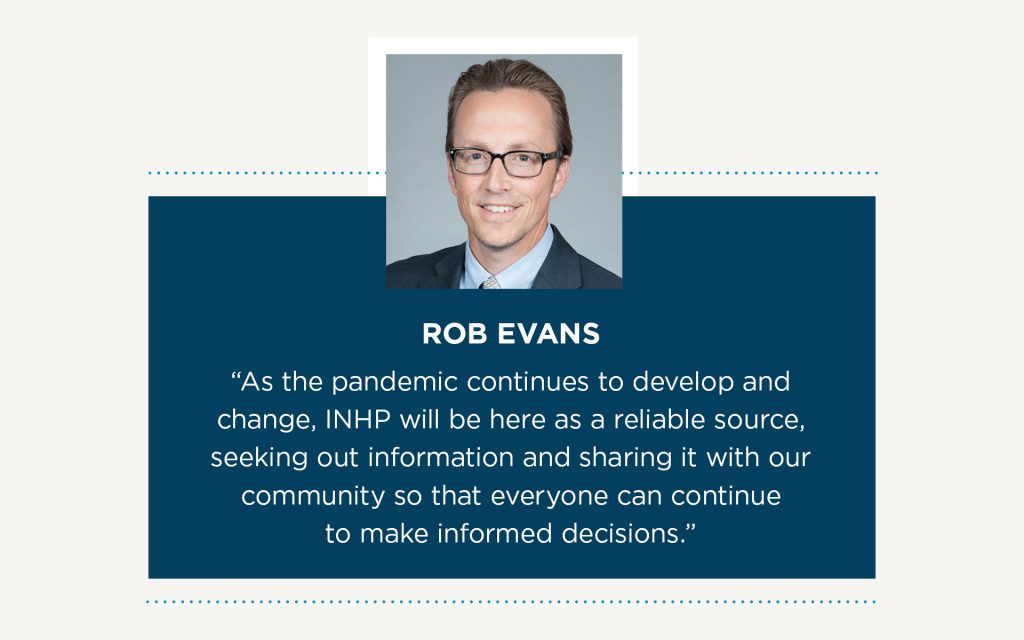 New research: Housing and the coronavirus
At INHP, one critical goal is to keep the families we serve, and our partner organizations informed. To continue addressing the ever-increasing impacts of COVID-19, in April 2020 INHP commissioned research into the effects that the pandemic could have on the affordable housing system, and the potential scope of evictions and foreclosures, in Marion County.
We considered two data points while compiling the research: the industries a household is employed in and how those industries have fared – locally and nationally – since the beginning of the economic disruption; and the amount of income spent on housing. Households were then assessed on two measures: 1) a household's housing costs relative to its income and 2) given the industry in which they are employed, the likelihood of wage-earners within that household having experienced an employment disruption.
Without the pandemic, the research indicates close to 1,300 households would be at risk of foreclosure and 9,864 households potentially facing eviction. When adding in the economic challenges caused by the pandemic, the research informed us that nearly 17,919 homes in Marion County are at a heightened risk of foreclosure and 30,037 households may struggle with rent.
"This is a significant increase, especially as we look at it through the lens of our current affordable housing challenges," states Rob Evans, executive vice president of homeownership initiatives. "There already are more than 115,000 households that are both low-to-moderate income and housing cost-burdened in Marion County.
INHP has shared this research with local affordable housing advocates and partners working alongside us, and sent it to federal, state and local legislators to aid in their policy responses to COVID-19.
"Research and data are the foundation of what we do and how we make decisions. It's core to INHP," said Evans. "As the pandemic continues to develop and change, INHP will be here as a reliable source, seeking out information and sharing it with our community so that everyone can continue to make informed decisions."
Click here to access our full report.