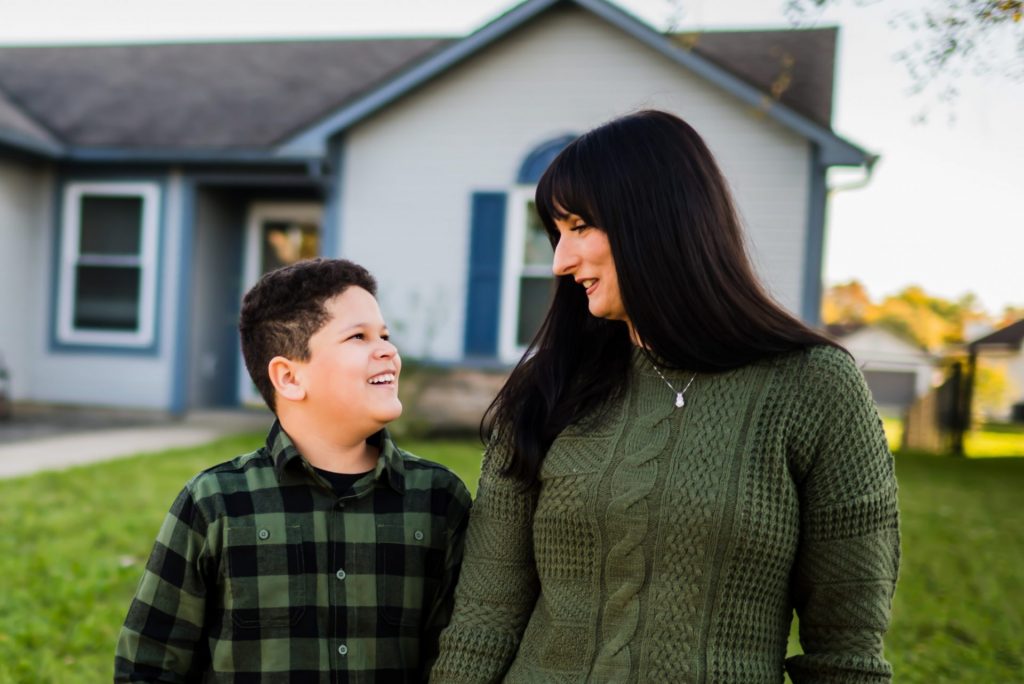 Nora's Homeownership Journey
Transitions, traditions and new beginnings
Nora is a goal-setter. From an early age, her grandmother instilled in her the desire to be a homeowner and how important it was to be strong, independent and invest in her future.
"I lived with my grandmother when I was younger and she really impressed upon me the benefit and independent accomplishment of owning my own home," shares Nora. "It has always been a goal and dream of mine to be a homeowner and have a home that I can leave to my son, Anthony."
Sparked by her grandmother's advice, Nora decided to start her homeownership journey so she could create a legacy filled with old and new traditions to raise her son, Anthony. Her cousin told her how supportive and educational INHP was in her own experience, so Nora decided to turn to INHP for help, too.
Nora worked alongside Julia, her INHP homeownership advisor, to improve her financial well-being while taking classes to prepare for homeownership, to understand what she could afford and to gain more skills in budgeting and managing her credit.
When she was ready for lending, the INHP Mortgage Accelerator and Down Payment Assistance programs provided Nora with affordable financing. The Mortgage Accelerator put in place a house payment that made it affordable for her to become a homebuyer, pay off her mortgage earlier — 20 years instead of the traditional 30-year loan.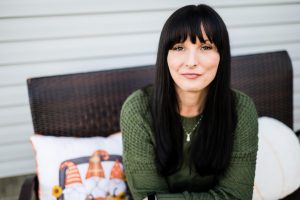 "[Preparing for homeownership] can sometimes be a tough road, but to see Anthony so happy and feel safe in our new home makes it all worthwhile. INHP was with me every step of the way and I'm grateful for their support. I would also like to thank my real estate agent Leticia for her dedication and perseverance in helping me find my home, and Ms. Connie, the previous homeowner, who blessed us with selling her house to us. [Connie] wanted to help a single mother provide a safe and beautiful place to raise her child. They're both amazing women and I'm so lucky to have met them."
Now, Nora can prioritize other goals and set her sights on the future. She works from home and is determined to transition to a healthier and more active lifestyle. Her new home gave her the valued and treasured space for a workout room where she can exercise and focus on her mental well-being.
 "It has been a year of change for us," Nora says. "We will be celebrating a lot of firsts this holiday season and we know exactly where our Christmas tree is going to be on display. We will be bringing beloved family traditions into our new home like cooking, decorating a gingerbread house and watching movies over a cup of hot cocoa together, too."
Outside their new home they can often be found heading to the playground, catching a food-truck lunch together and taking time to get to know their neighbors. Buying a home in a neighborhood community where Nora and Anthony can contribute and thrive is the impact that will last a lifetime.
"INHP gave me the support I needed to make my goal of homeownership a reality. It gave me the independence and buying power my grandmother had encouraged me to find."
Want to support INHP clients like Nora? Your gift today will help individuals and families reach their goals and celebrate traditions, transitions and new beginnings.