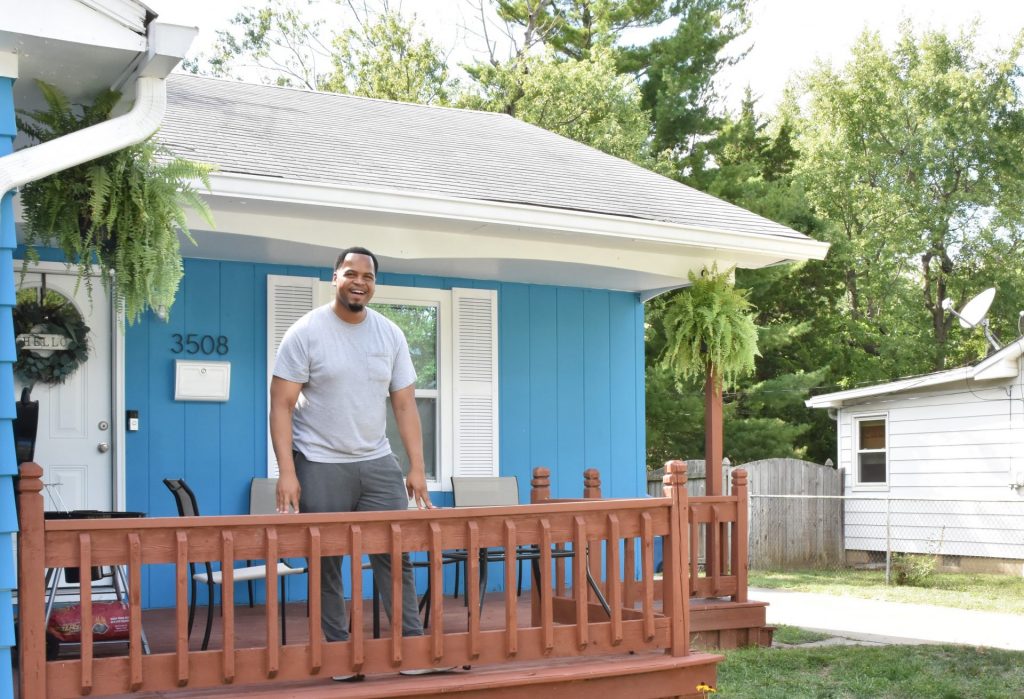 Ortney's Homeownership Journey
We are stronger, together. 
Growing up, Ortney's family always rented. He didn't know homeownership was a possibility until his brother became the first family member to buy a home in 2017. His brother's example inspired Ortney, but he needed additional down payment support and guidance through the lending process, so he turned to INHP, a trusted community resource.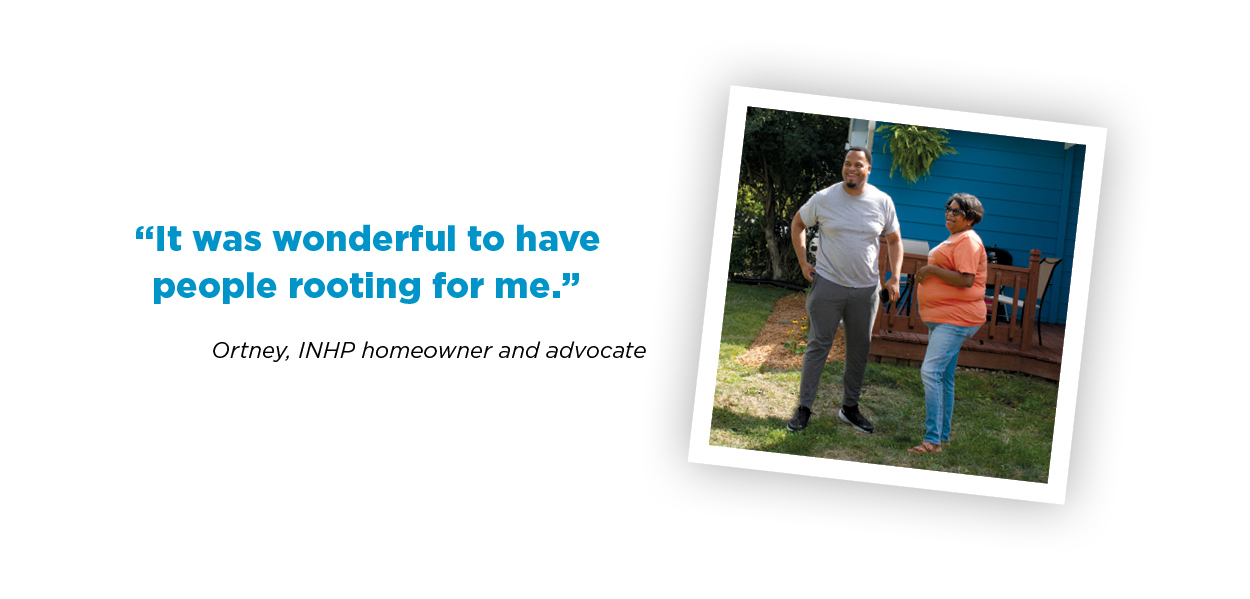 Ortney worked closely with his mortgage loan originator, DeBorah, to make his dream a reality. Throughout the homebuying process, she kept him on track with email reminders and checklists. DeBorah uses her own experience as a past INHP client as a motivator for current clients.
Earlier this year, Ortney purchased a bright blue bungalow in a quiet neighborhood using an affordable INHP mortgage paired with down payment assistance. He views his home as a gathering place for friends and family. Following his brother's example, Ortney uses his experience as proof that homeownership is possible.