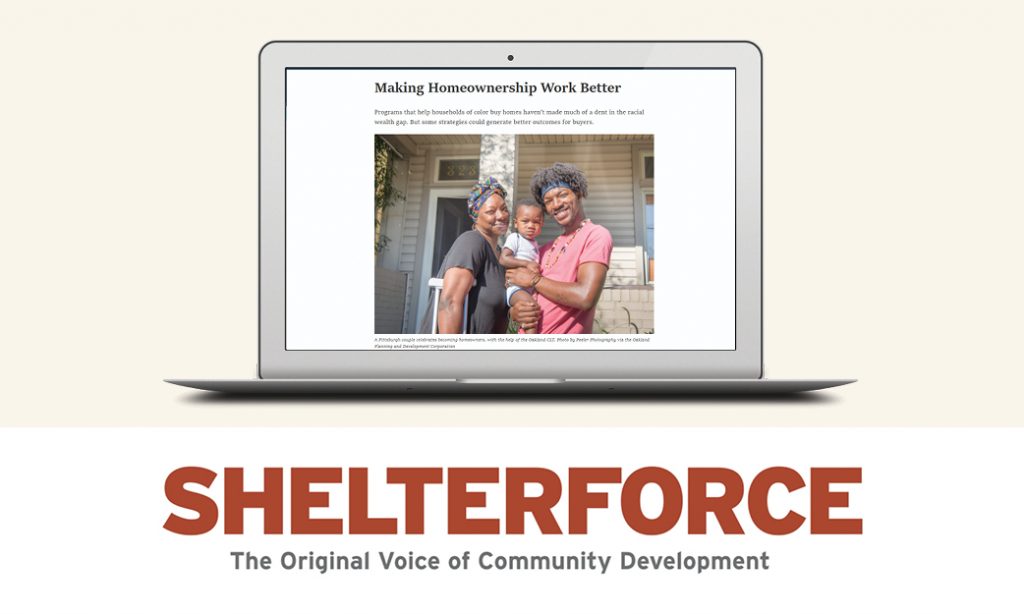 Shelterforce highlights INHP's efforts to address racial wealth gap
Shelterforce, an independent publication covering community development topics, featured the efforts of INHP and several other groups nationwide in their series Racial Wealth Gap – Moving to Systemic Solutions. Joe Hanson, executive vice president, strategic initiatives, discussed how INHP's innovative mortgage options were formed to help bridge the gap.
Read the full article on their website.