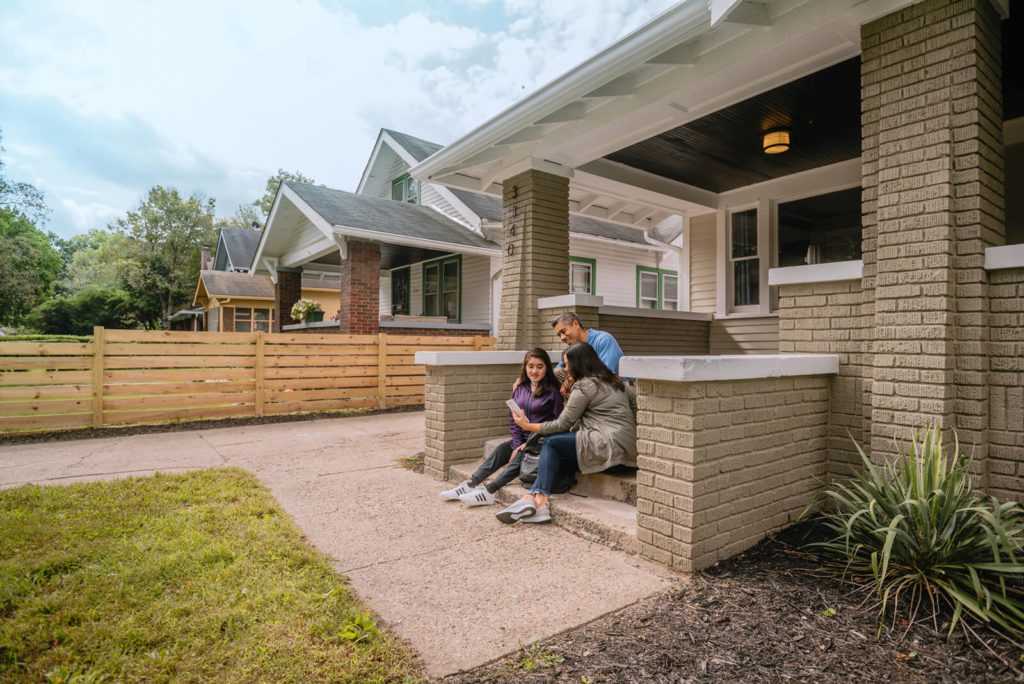 State Farm awards $35,000 to support INHP homeownership programming in Marion County
INDIANAPOLIS (March 2021) –The Indianapolis Neighborhood Housing Partnership® (INHP) was awarded a $35,000 grant from State Farm to support its mission to increase affordable and sustainable housing opportunities for people with low and moderate incomes and serve as a catalyst for the development and revitalization of neighborhoods.
"We are proud to partner with State Farm," said Morgan Hoover, vice president of philanthropy and marketing.  "Their ongoing generosity allows INHP to provide resources and tools for people with low and moderate incomes to achieve homeownership and for neighborhoods who desire more safe, decent and affordable housing."
State Farm's support will be recognized during INHP's Community Breakfast, an annual event celebrating partnerships positively impacting housing and neighborhood revitalization across Marion County. This year's event will be virtual and hosted on Friday, June 11. Tickets are available at INHP.org/events.
###
About State Farm
The mission of State Farm is to help people manage the risks of everyday life, recover from the unexpected, and realize their dreams. State Farm and its affiliates are the largest providers of auto and home insurance in the United States. Its 19,200 agents and 57,500 employees serve approximately 85 million policies and accounts – which includes auto, fire, life, health, commercial policies and financial services accounts. Commercial auto insurance, along with coverage for renters, business owners, boats and motorcycles, is available. State Farm Mutual Automobile Insurance Company is the parent of the State Farm family of companies. State Farm is ranked No. 36 on the 2020 Fortune 500 list of largest companies. For more information, please visit http://www.statefarm.com.