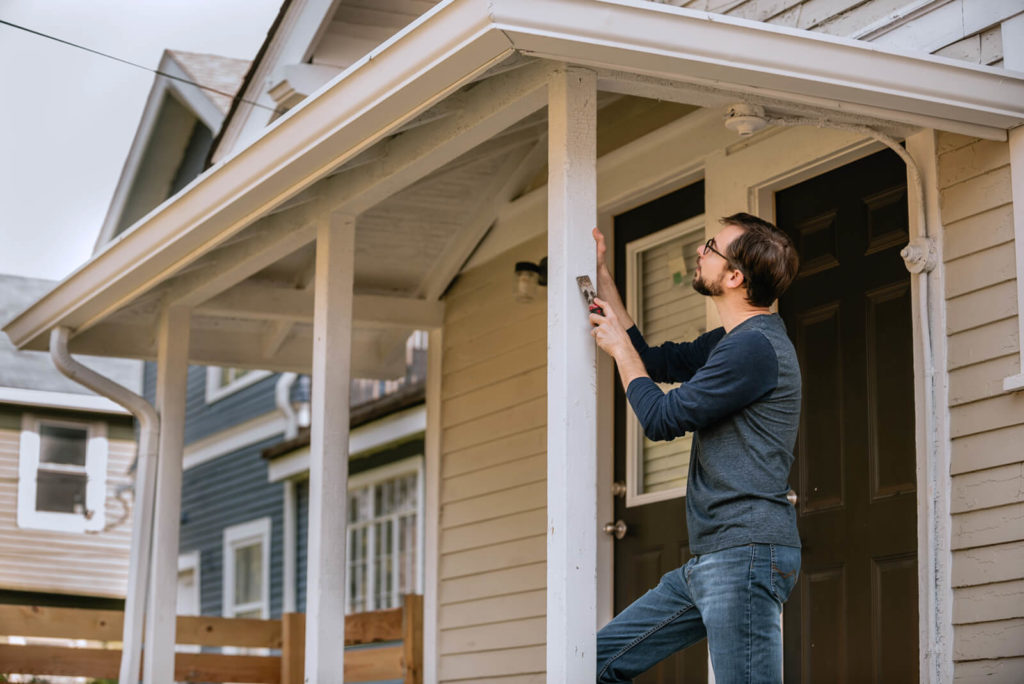 Affordable home repair loans with INHP
Winter weather has a tendency to expose areas in your home that need repair. If you're experiencing issues like a leaky roof, plumbing problems, or your heater giving out; it's important to resolve these problems as soon as possible so you can remain living in a safe and habitable home during the winter season.
INHP offers affordable loan options to income qualified homeowners living in Marion County to help them address cold-weather repairs. Our loan options can help you finance a variety of repairs: 
Address emergency repairs to important elements of a home like roofs, gutters, plumbing, furnace, water heater, structure, electric, and sewer laterals
Make modifications to accommodate a physical disability with modifications, such as bathroom grab bars, wheelchair ramps, doorway widening and walk-in showers
Increase energy efficiency with upgraded windows, flooring, appliances, HVAC systems, water heaters, electrical, exterior siding/painting, roof and gutters
INHP's experts will guide you every step of the way
If you need maintenance done on your home but aren't quite sure of the scope of the project or where to begin, there's no need to feel overwhelmed.
INHP's team of trusted experts will help you determine a plan of action, help you manage the process and ensure that repairs are properly completed with a third-party inspection.
If you are interested in one of our repair loan options; fill out an online form to get started. An INHP staff member will reach out to you directly to discuss your options.