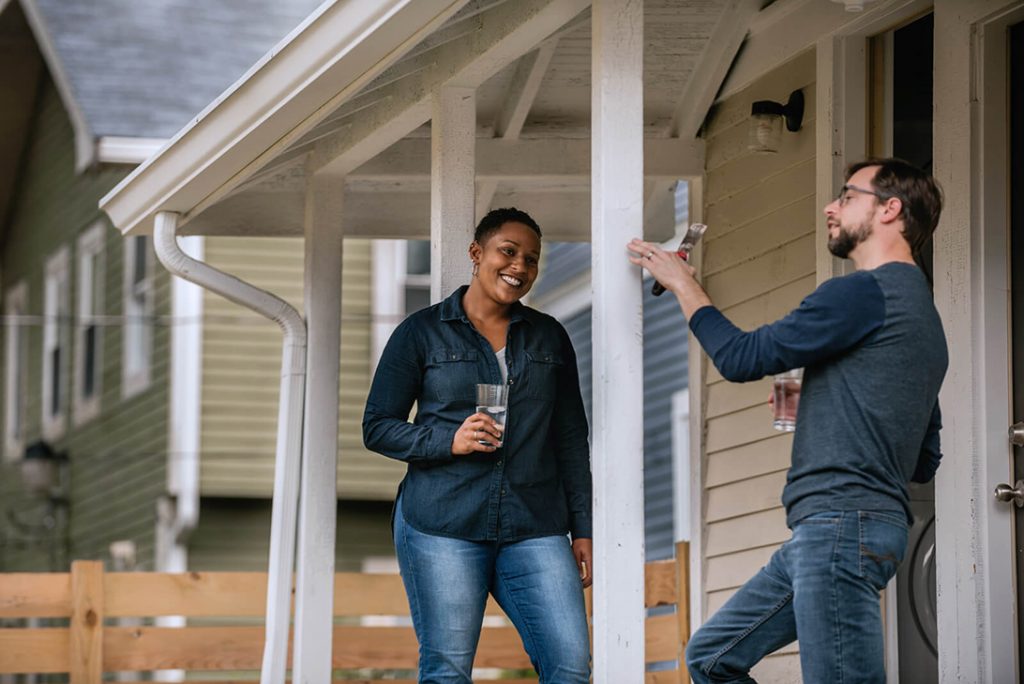 Home Maintenance Schedule
Don't forget! When you're a homeowner, you are responsible for the maintenance and upkeep of your property. Your mortgage payment won't cover the cost of a handyman. 
Keep these tips in mind as you learn how best to manage your home's maintenance. And, refer to INHP's home maintenance schedule for a seasonal guide to help you plan and prevent repairs.
Include maintenance as a line item in your budget so you remember to save for large expenses, like new windows or roof repair.
Regular maintenance will help you keep up the value of your home.
Address minor maintenance items as soon as possible to avoid major repairs.
Need a home repair loan? INHP offers affordable home repair loans for repairs that are more costly. If you qualify, INHP's rehab team will guide you through the entire process, from contractor selection until repairs are made.