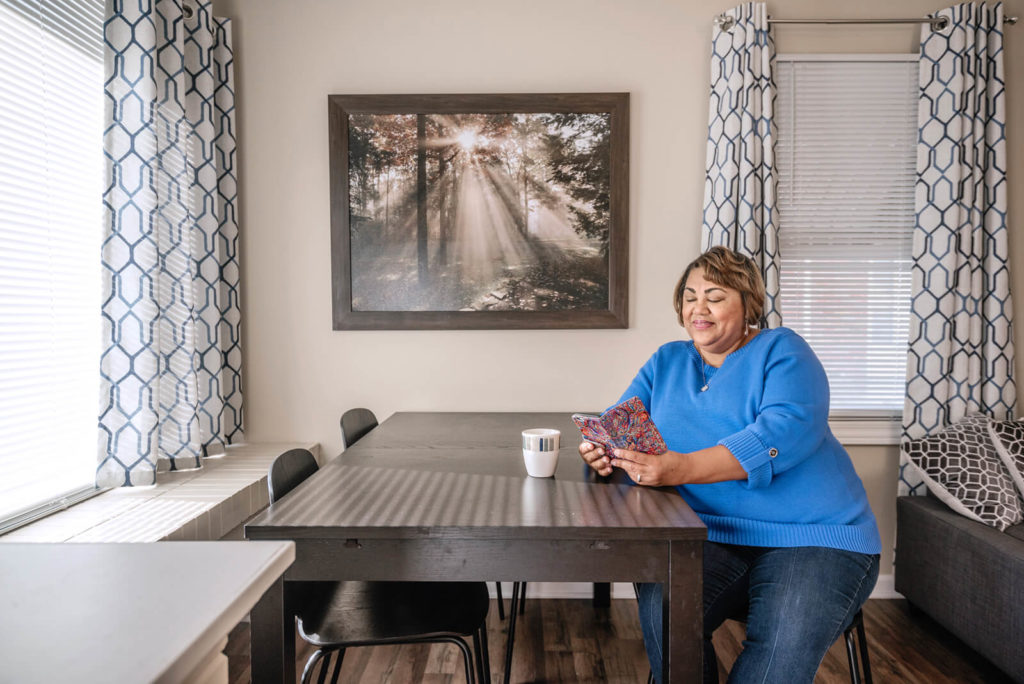 Top five questions when working with INHP
We understand you may wonder how INHP helps homebuyers exactly. Below you'll find answers to the most commonly asked questions about our process so you can feel confident in our approach to help make your homeownership journey successful.
Why does INHP need my credit score and financial information?
The INHP team will review your credit profile, sources of income and other financial information to evaluate where you're at and create a path to success that works for you.
We have several programs, such as the Market Expander and Rent-focused mortgage lending,  plus more exclusive options from our lender partners. Once we understand your credit and finances, we'll be able to match you with options that fit your budget.
To learn more about qualifications for all the homeownership programs, schedule a meeting with a member of the INHP Client Services team.
What choices do I get to make during an INHP program?
If you have credit or financial barriers in the way of homeownership, you decide:
How aggressive your plan is to overcome those barriers
Necessary budget items
How much of a down payment you want to save
If you're ready to buy, you can choose:
One of several mortgage loan options presented to you that best fit your finances, which could be an INHP loan or one from a lender partner
Your realtor
A home you can afford
If you're making home repairs, you can choose:
A contractor from INHP's approved list, or choose your own, depending on the loan program
Home improvements that fall within the qualifications of the loan
Your monthly payment (only applies to some loans)
Why do I need to schedule a Homebuyer Assessment?
By attending a Homebuyer Assessment, we'll determine where you're at, and the necessary steps to reach your goals. You'll meet with an INHP staff member who will ask you a series of questions about your finances and review your credit score. If your finances are ready, you'll be scheduled to meet with a loan officer. If your finances aren't quite ready to buy, you'll start an education process where you can get up to two years of help from an INHP advisor.
How long does INHP's Homebuyer Preparation Program take?
On average, INHP clients qualify for lending in less than a year. Our homeownership advisors can work with you for up to 24 months to provide you the guidance and resources necessary to be a successful, long-term homeowner.
What if INHP can't help me right now?
If you're not immediately ready for INHP's services, you'll be told upfront and given recommendations for your next steps. That could mean making a few personal changes to your finances, like eliminating debt or seeking out legal or housing assistance. If you follow these recommendations and return to INHP, you can pick up where you left off.